Volkswagen T-Cross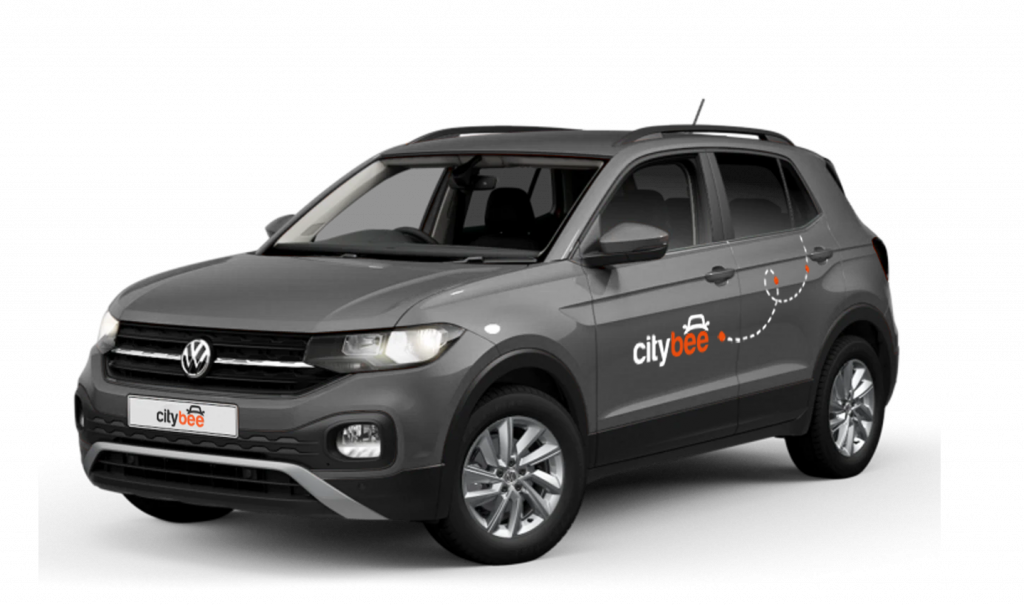 Price Calculator
The price of this journey would be
0€
Trip start fee of 0.99€ is included in the price calculation.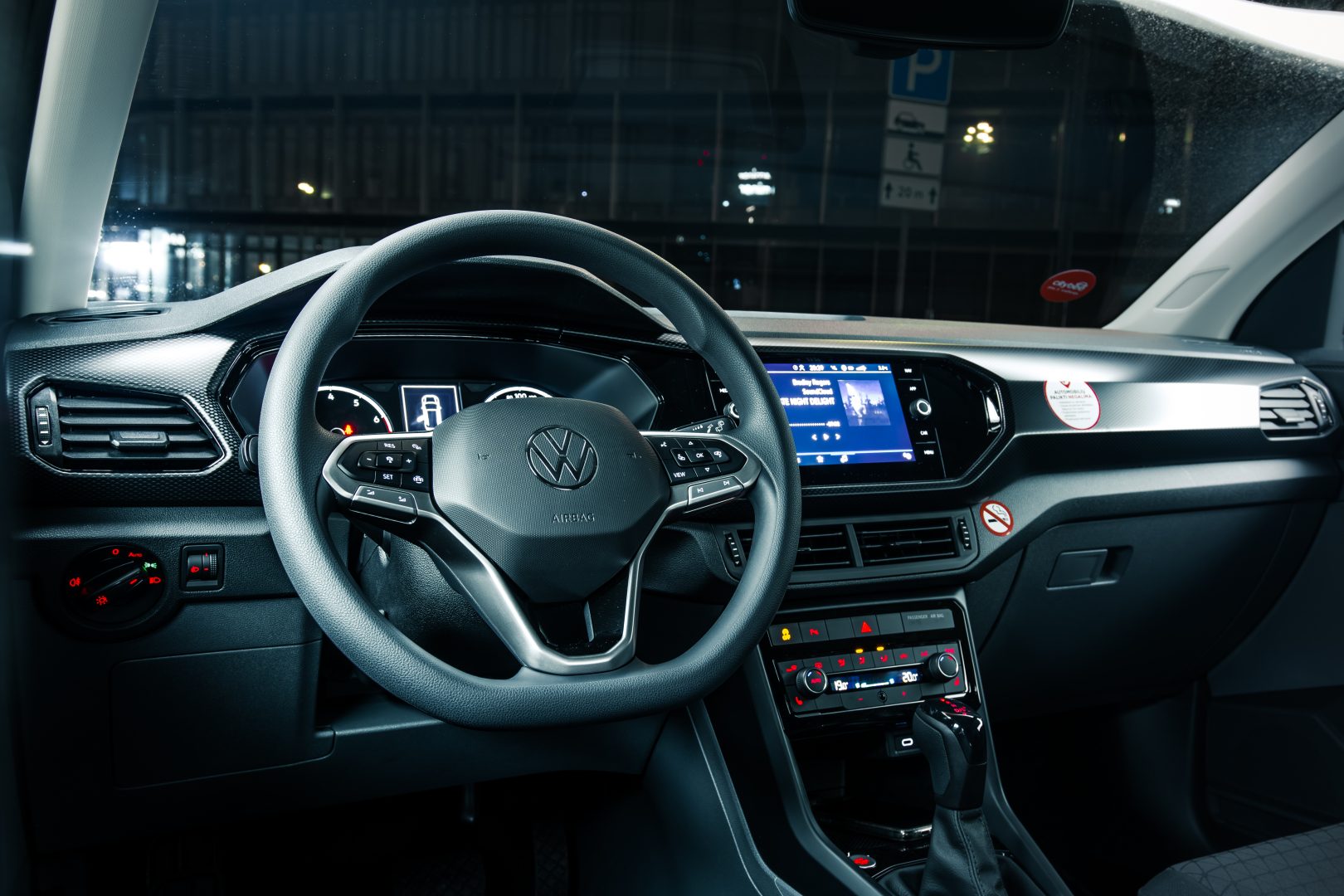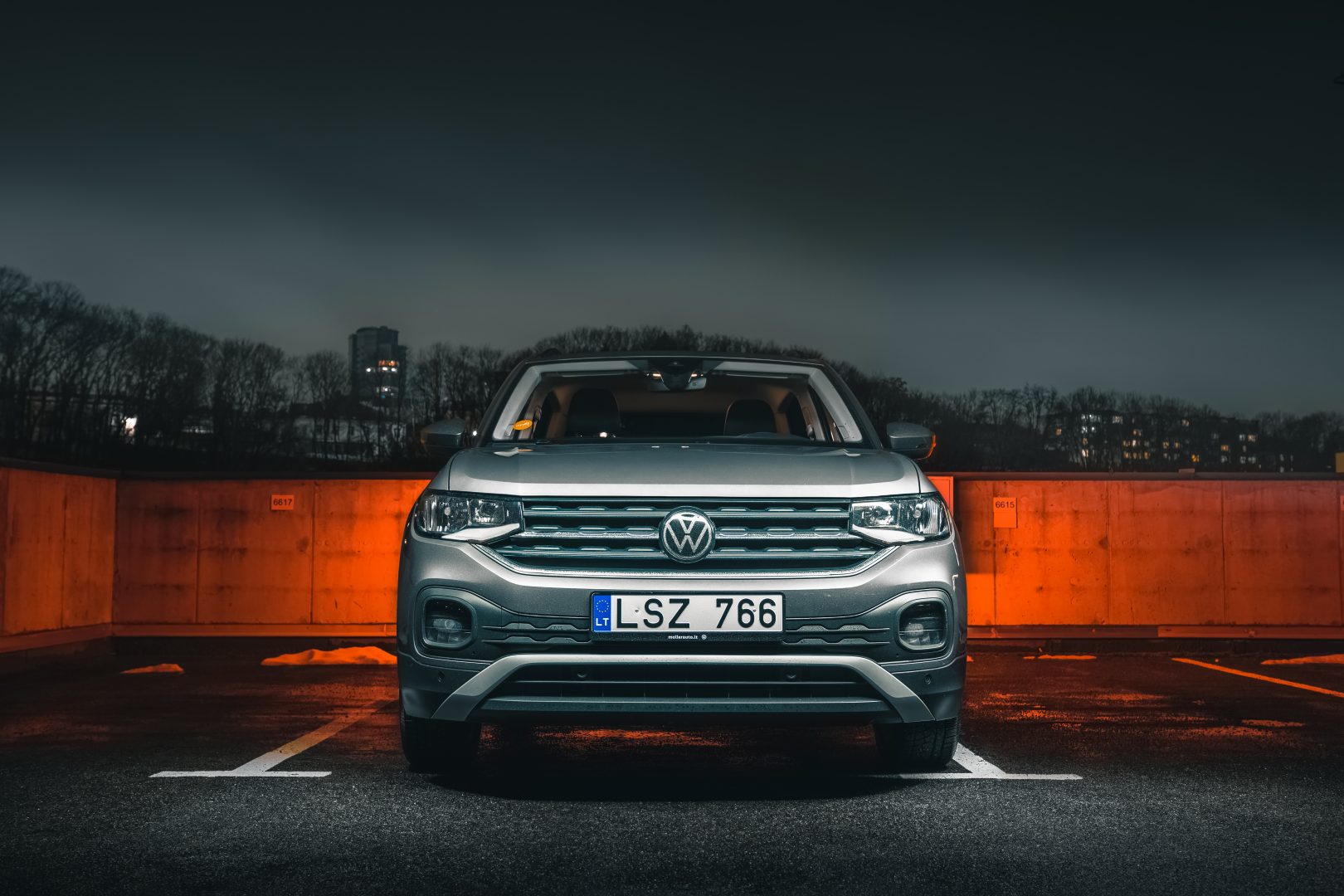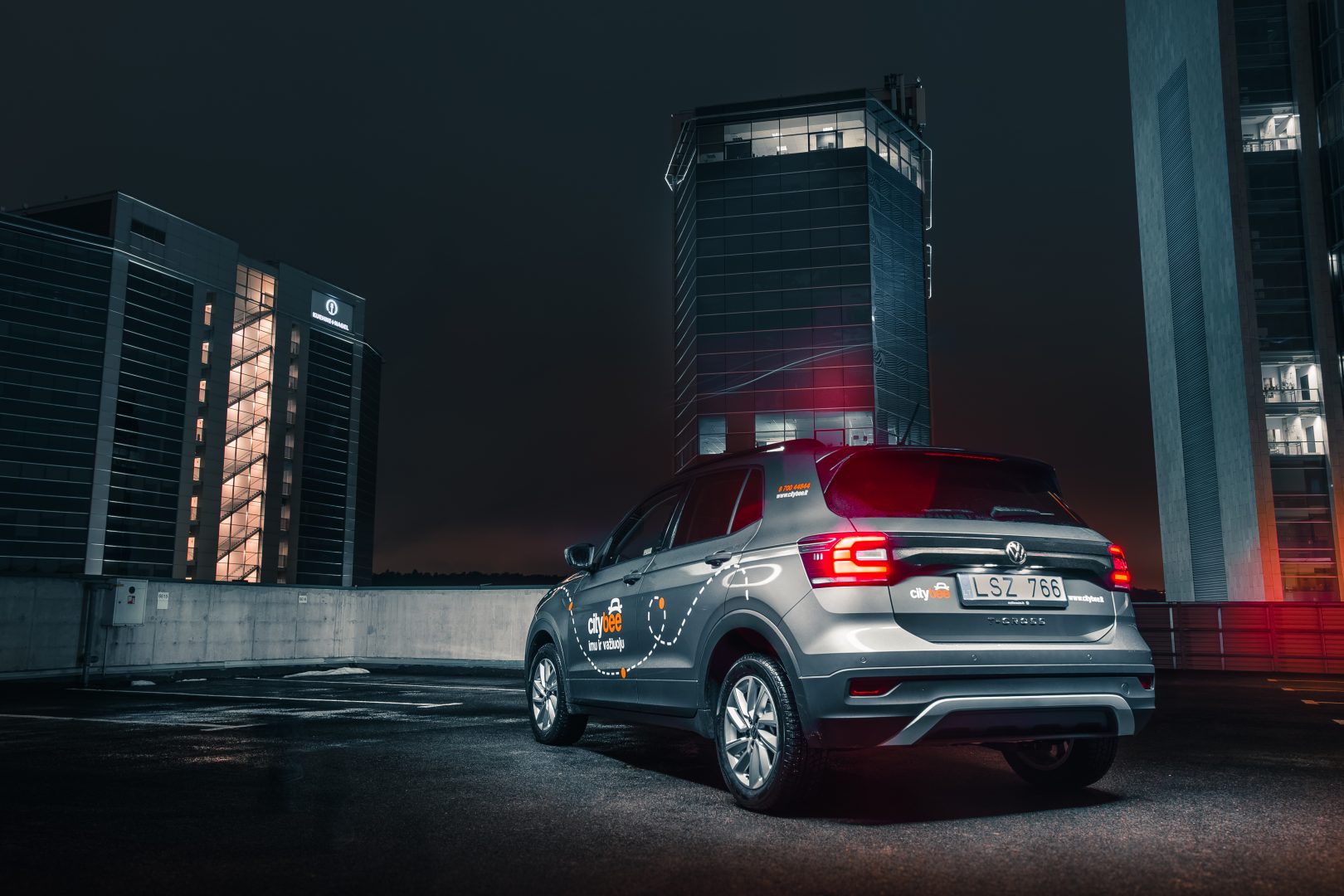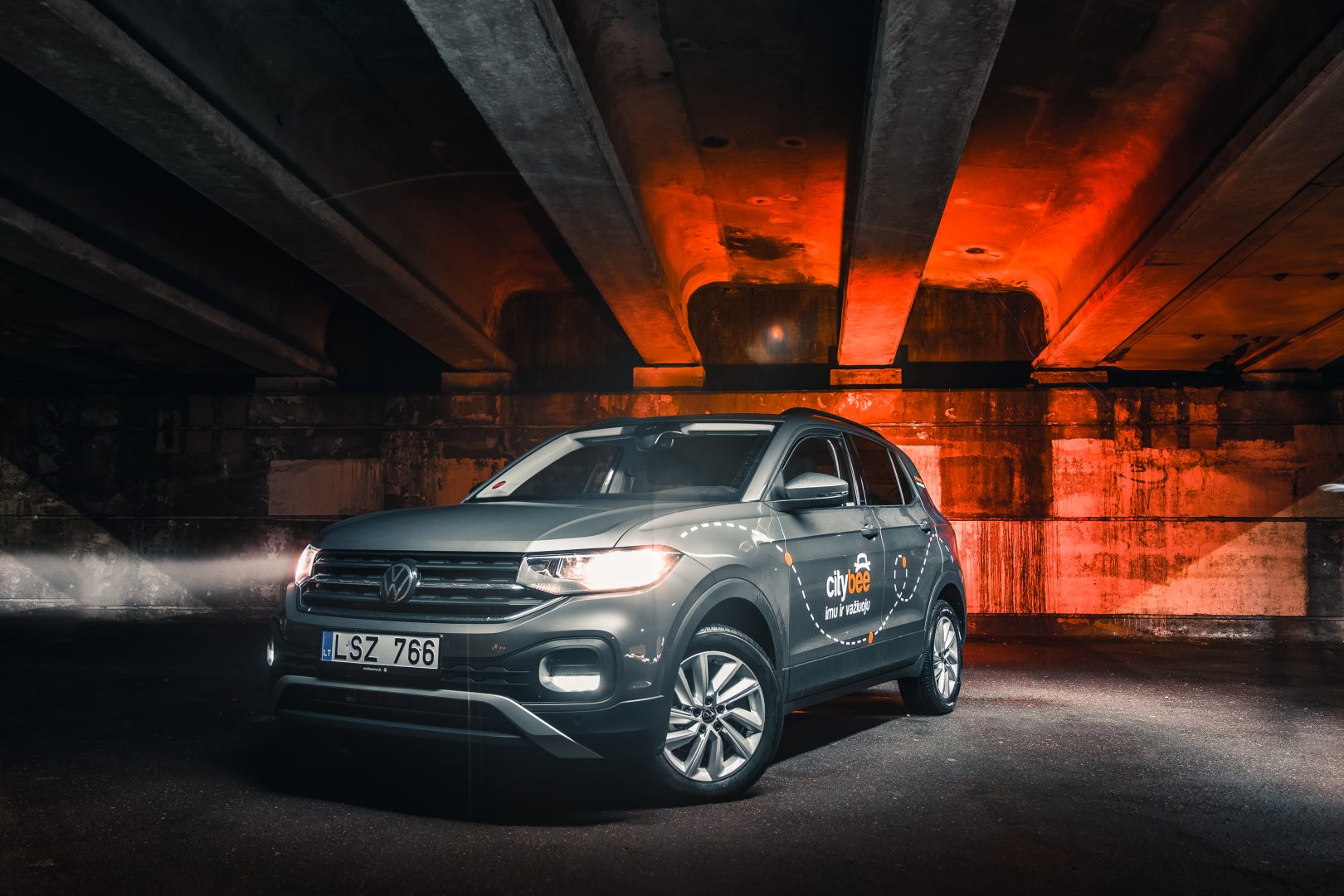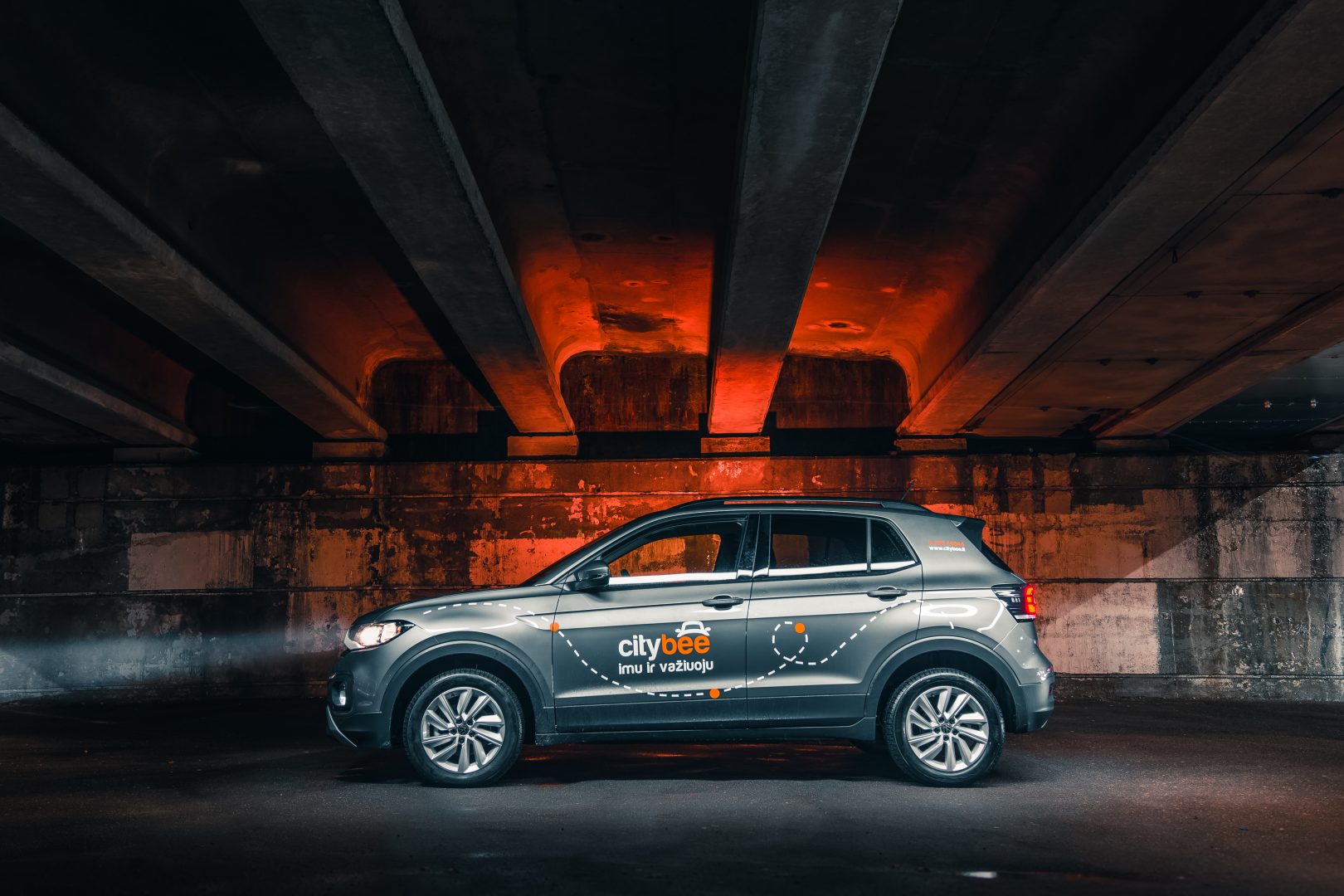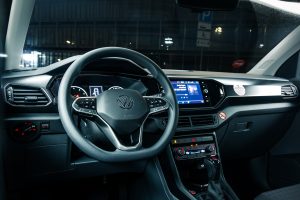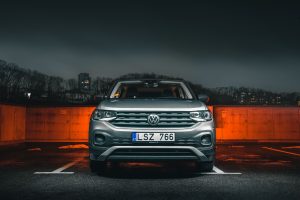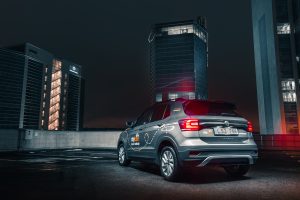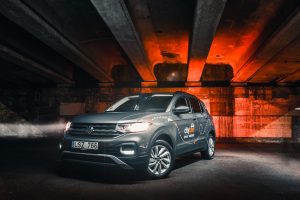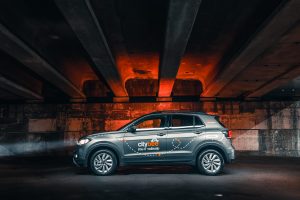 All features for your trip!
Frequently Asked Questions
Drive
How to shift gears?
The car has an automatic gearbox, so the gears are switched by pressing the brake pedal, pressing the button on the gear switch, and putting the switch in the desired position.
P – Parking
R – Reverse gear
N- Neutral gear
D – Drive gear
B – The slow gear. This gear charges the battery for the electrical engine while driving.
How to start a car?
The car is started by pushing the brake pedal and pressing the start button near to the gear lever.
Features
Where to find all car documents?
All documents can be found in the storage box.
How is the radio controlled?
The car has a built-in radio with a touchscreen, so everything is controlled by pushing the buttons on the screen and using additional buttons on the radio itself and the steering wheel.
How to turn on the lights?
The car lights are turned on by turning the switch under the steering wheel on the left side.
Turns and high beam are connected by a lever on the left side behind the steering wheel.
Fuel
How to refuel?
The cover for the gas tank is opened by pressing it. Then the cap is screwed off by turning counter-clockwise.
The gas tank is on the right side. The fuel type is indicated on the sticker that is on the cover for the gas tank, the sun visor, and in the vehicle registration certificate, found in the car's glovebox.
You can fill up at any Circle K station. You will find the fuel card in the visor and you can find the PIN code in app just press ""PIN"". Pay with that card and keep driving 🙂