Mundus Bridge Finance fund providing EUR 4 million for expansion of CityBee fleet
June 30, 2022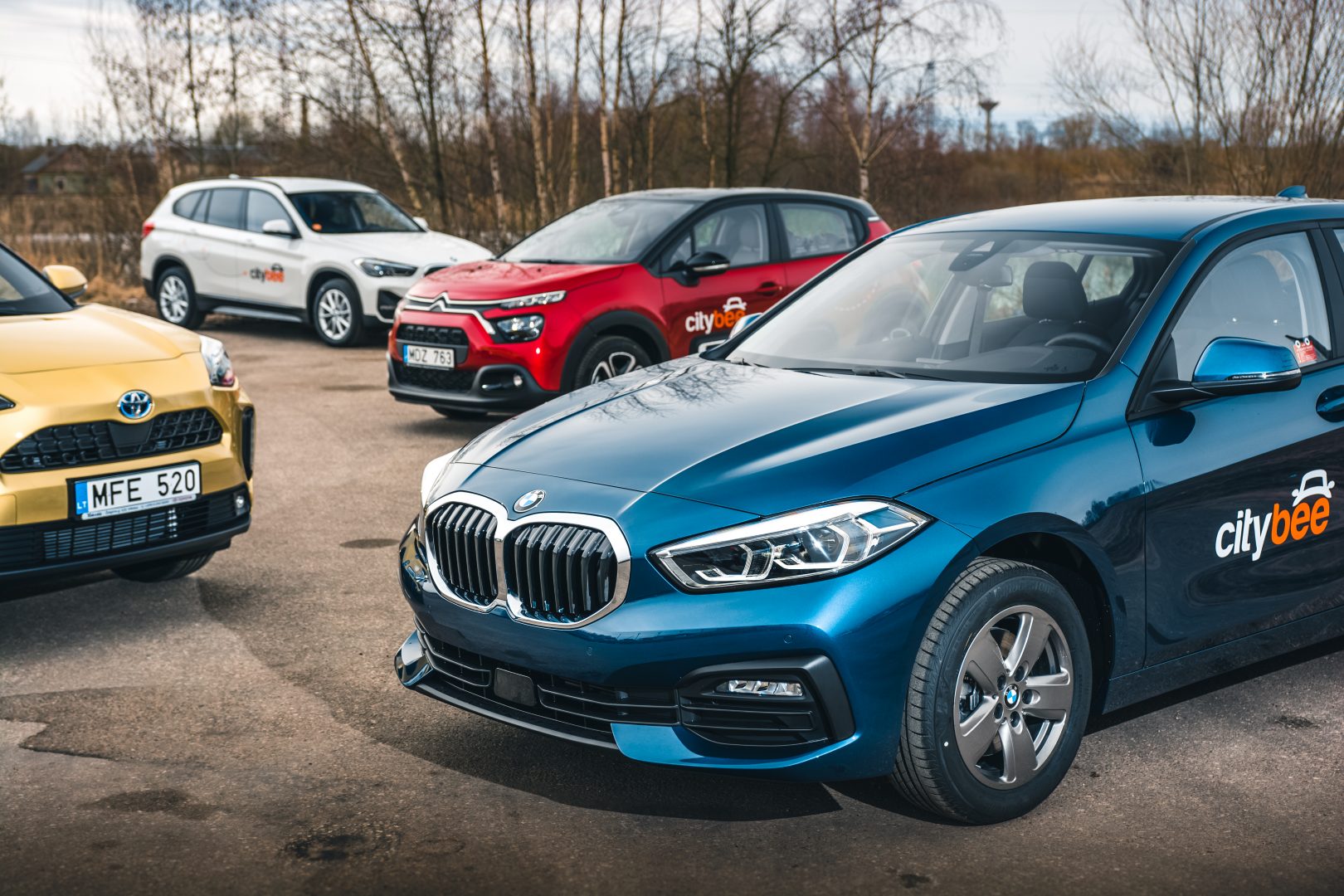 The Mundus Bridge Finance private debt fund has signed an agreement on a EUR 4 million bond programme with CityBee, a provider of car-sharing services owned by Modus Group. Modus Group will use the money thus raised from the fund to finance expansion of the CityBee fleet. The company plans to acquire a variety of models to broaden and enlarge the range of vehicles it offers customers.
"There is a growing need on the market for short-term car rental services and CityBee is meeting that need with an innovative business model. Given the limited supply of new vehicles, financing a fleet of cars is an attractive and liquid one-year investment for the fund," says Martynas Grikinis, a partner at Mundus Asset Management, which manages the Mundus Bridge Finance fund.
"This funding will help us expand the CityBee fleet even faster during the crucial summer period, when warmer weather boosts demand for mobility services. We're seeing more and longer journeys – customers are increasingly using car-sharing services not only within cities but also for longer trips. Different types of journeys are also why we want to have as wide a range of cars in our fleet as possible, to meet our customers' needs," CityBee CEO Kristijonas Kaikaris says.
CityBee provides sharing services for passenger cars and cargo-transport vehicles throughout the Baltic countries. In the business for almost a decade, the company is rapidly renewing its fleet including with an increasing number of environmentally friendly vehicles – the average age of its cars is 10 months and more than 40 percent are now hybrids or electric vehicles. In the future, CityBee plans to expand its operations to other European countries.
Erika Huhtala, the head of finance at Modus Group, says Mundus Bridge Finance is a flexible and responsive financing partner.
"We see big potential for rapid growth of the mobility services market. This partnership today further opens the way to expanding car-sharing services and responds to growing consumer demand. We're actively investing in expansion in the Baltic region and enlarging our fleet, which is what we will use the newly raised capital for. Last year the group's investments in varied business areas in Lithuania and abroad grew by more than a quarter – they were up 28 percent compared to 2020 – to EUR 82 million. A large part of that amount, nearly EUR 26 million, was for the development of the CityBee and MyBee mobility projects. We believe that mobility services will soon become an integral part of multimodal mobility not only in the Baltics but also in other European countries," Huhtala says.
Mundus Bridge Finance, an open-ended fund for informed investors, seeks a stable long-term return by providing bridge financing for projects of various types and investing in private debt securities of companies in the fast-growing alternative finance sector. Since its launch in 2015, the private debt fund has conducted 16 investment transactions. In December last year, in its biggest investment of 2021, Mundus Bridge Finance signed an agreement with E energija on a EUR 10 million green bond programme.
As of the end of May 2022, the fund had more than EUR 27 million of assets under management.
INVL Asset Management, the leading asset management company in Lithuania, has held a controlling stake in Mundus since February 2018.